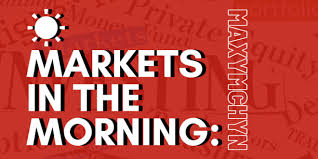 Jihye Lee
Asia-Pacific markets rose on Wednesday, Federal Reserve Chairman Jerome Powell overnight acknowledged that inflation is declining — a sign the central bank may soon pause its rate hikes.
The S&P/ASX 200 climbed 0.3% in its first hour of trade, as investors further digested the Reserve Bank of Australia's 25 basis point hike on Tuesday, largely in line with expectations but including hawkish commentary.
The Nikkei 225 rose 0.08% and the Topix gained 0.36% as traders digested Japan's current account balance for December, that came in lower than expectations. The Kospi in South Korea rose 0.68% and the Kosdaq rose 0.63%.
| TICKER | COMPANY | NAME | PRICE | CHANGE | %CHANGE |
| --- | --- | --- | --- | --- | --- |
| .N225 | Nikkei 225 Index | *NIKKEI | 27685.47 | 0 | 0 |
| .HSI | Hang Seng Index | *HSI | 21298.7 | 0 | 0 |
| .AXJO | S&P/ASX 200 | *ASX 200 | 7525.9 | 21.8 | 0.29 |
| .SSEC | Shanghai | *SHANGHAI | 3248.09 | 0 | 0 |
| .KS11 | KOSPI Index | *KOSPI | 2451.71 | 0 | 0 |
| .FTFCNBCA | CNBC 100 ASIA IDX | *CNBC 100 | 8547.62 | 26.4 | 0.31 |
India's central bank is scheduled to conclude its monetary policy meeting and announce its rate decision later today. Economists polled by Reuters widely expect the RBI to deliver its final 25 basis point hike. 
Overnight on Wall Street, all three major indexes closed higher, with the Nasdaq Composite posting the biggest daily gain, climbing nearly 2%. Investors cheered Powell's comments on disinflation, hoping they indicated the central bank could continue slowing on its interest rate hike campaign.
Economy is in the very early stages of disinflation, Powell says
The process of getting inflation down has begun, but has a long way to go, Federal Reserve Chair Jerome Powell said.
"These are the very early stages of disinflation," he said.
It has begun in the goods sector, but the services sector – except for housing services – is not showing any signs of disinflation yet, Powell said. The process will take some time, he added.
"It's not going to be, we don't think, smooth. It is probably going to be bumpy and so we think that we're need to do further rate increases, as we said, and we think we'll need to hold policy at a restricted level for a period of time," Powell said.
— Michelle Fox
Powell likens his term 'disinflation' to 'declining inflation'
Federal Reserve Chair Jerome Powell has used the term "disinflation" numerous times to reporters this week, saying that we're in the "early stages of disinflation" and that the "disinflationary process" of tamping down inflation with ongoing rate hikes is underway.
In today's remarks, Powell clarified the term and said: "I would call it declining inflation too."
— Pia Singh
U.S. trade deficit smaller than expected in December
The U.S. trade deficit came in smaller than economists expected for December.
December's data showed the trade deficit at $67.4 billion. That's a smaller deficit than the $68.5 billion expected by economists polled by Dow Jones.
But it still marks an increase from November's $61 billion shortfall, according to FactSet data.
The data, which estimates the difference in transactions between the U.S. and foreign countries, is published by the Census Bureau and the U.S. Bureau of Economic Analysis.
— Alex Harring
Source : cnbc