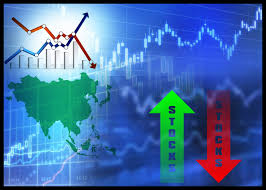 Jihye Lee
Markets in Asia-Pacific was mixed following Wall Street's solid rebound rally overnight in the best day since Aug. 10 for all three averages. Investors will also be closely watching Federal Reserve Chair Jerome Powell's speech Thursday as markets brace for another 75 basis-point hike later this month.
In Japan, the Nikkei 225 was 1.62% higher and the Topix was also up 1.6%. In Australia, the S&P/ASX 200 was up 0.41% and the Kospi in South Korea was up 0.33%.
In mainland China, the Shanghai Composite and the Shenzhen Component traded slightly lower. The Hang Seng Index also slipped 0.4% while the Hang Seng Tech Index was slightly higher.
| TICKER | COMPANY | NAME | PRICE | CHANGE | %CHANGE |
| --- | --- | --- | --- | --- | --- |
| .N225 | Nikkei 225 Index | *NIKKEI | 27983.8 | 553.5 | 2.02 |
| .HSI | Hang Seng Index | *HSI | 18993.27 | -51.03 | -0.27 |
| .AXJO | S&P/ASX 200 | *ASX 200 | 6783.5 | 54.2 | 0.81 |
| .SSEC | Shanghai | *SHANGHAI | 3248.03 | 1.74 | 0.05 |
| .KS11 | KOSPI Index | *KOSPI | 2381.92 | 5.46 | 0.23 |
| .FTFCNBCA | CNBC 100 ASIA IDX | *CNBC 100 | 7609.34 | 70.35 | 0.93 |
Malaysia's central bank is expected to deliver a third consecutive 25-basis-point interest rate hike, according to a Reuters poll.
The Japanese yen stood at 144.06 against the greenback and the Korean won was 1,381.38.
Huawei launches first smartphone to connect to China's rival to GPS
Huawei took the wraps off the Mate 50 smartphone, its latest attempt to stay relevant in the mobile market even as it has lost a huge amount of ground due to U.S. sanctions.
Huawei claims this is the first smartphone released to the public that can connect to China's Beidou satellite networking, a rival to the U.S. state-owned Global Positioning System (GPS) that was completed in 2020.
U.S. sanctions on the company over the past three years have cut the company off from key components and software and crushed its smartphone business.
–Arjun Kharpal
Goldman Sachs raises Fed hike forecasts for this year
Goldman Sachs revised its forecasts for upcoming Federal Reserve rate decisions year.
Analysts led by chief economist Jan Hatzius said in a note that the firm expects a 75-basis-point hike in September, up from a previous forecast of 50 basis points, as well as a 50-basis-point hike in November, also revised from a previous projection of 25 basis points.
It also expects a 25 basis point hike in December — citing officials' recent hawkish commentary.
The note said Fed officials "have seemed to imply that progress toward taming inflation has not been as uniform or as rapid as they would like," the note said.
–Jihye Lee
Japan's economy grew annualized 3.5%, beats estimates
Japan's economy grew an annualized 3.5% in the second quarter, beating estimates from a Reuters poll forecasting a growth of 2.9%.
The economy grew 0.9% quarter-on-quarter, official data showed.
Spending growth will continue to be positive in Japan, according to Darren Tay, economist at Capital Economics Japan.
"Consumers do have a large pot of pandemic forced savings that they can rely on," Tay said on CNBC's "Squawk Box Asia," adding that investors are betting on further widening of interest rate differentials between the Federal Reserve and a dovish Bank of Japan.
–Jihye Lee, Charmaine Jacob
CNBC Pro: Wall Street pro predicts when the S&P 500 will rally — and reveals how to trade it
Market volatility is here to stay, according to market veteran Phil Blancato.
But the president and CEO of Ladenburg Thalmann Asset Management sees a "strong rally" on the cards as market conditions improve.
He predicts when the rally will be, and names his top picks to trade the volatility.
— Zavier Ong
All major averages close higher, Nasdaq snaps 7-day losing streak
Stocks rallied Wednesday as Wall Street looked past concerns about aggressive rate hikes coming from the Federal Reserve.
The Dow Jones Industrial Average gained 435.98 points, or 1.40%, to end the day at 31,581.28. The S&P 500 rose 1.83% to 3,979.90 and the Nasdaq Composite ticked up 2.14% to 11,791.90, breaking a seven-day losing streak.
—Carmen Reinicke
Brainard says Fed is 'in this for as long as it takes'
Federal Reserve Vice Chair Lael Brainard pledged on Wednesday to continue the central bank's flight against inflation, saying that rising prices were hurting lower income households.
"We are in this for as long as it takes to get inflation down," Brainard said in prepared remarks for a speech in New York. "So far, we have expeditiously raised the policy rate to the peak of the previous cycle, and the policy rate will need to rise further."
Brainard said there was some examples of prices coming down in the retail sector but that there "also could be scope for reduction" in the profit margins of auto companies in particular.
— Jesse Pound, Jeff Cox
Source : CNBC