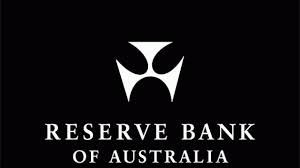 Jihye Lee & Lim Hui Jie
Asia-Pacific markets are largely higher as most markets reopen after the long Labor Day weekend.
For Tuesday, investors will be closely watching Australia's central's bank to see if it will continue to hike interest rates, having held the benchmark policy rate at 3.6% in their last meeting.
In Australia, the S&P/ASX 200 was 0.15% lower as investors await the country's central bank decision on whether it will continue to hike rates. The Japanese Nikkei 225 was up 0.35%, while the Topix saw a marginal gain.
South Korea's Kospi rose 0.74%, while the Kosdaq climbed 0.75% after the country saw its inflation rate slow to a 14-month low of 3.7%.
Hong Kong's Hang Seng index is set to rise, with futures pointing to a higher open compared to the index's last close of 19,894.57. Mainland Chinese markets are closed for a holiday Tuesday.
| TICKER | COMPANY | NAME | PRICE | CHANGE | %CHANGE |
| --- | --- | --- | --- | --- | --- |
| .N225 | Nikkei 225 Index | *NIKKEI | 29158.32 | 35.14 | 0.12 |
| .HSI | Hang Seng Index | *HSI | 19894.57 | 0 | 0 |
| .AXJO | S&P/ASX 200 | *ASX 200 | 7317.8 | -16.8 | -0.23 |
| .SSEC | Shanghai | *SHANGHAI | 3323.27 | 37.39 | 1.14 |
| .KS11 | KOSPI Index | *KOSPI | 2517.35 | 15.82 | 0.63 |
| .FTFCNBCA | CNBC 100 ASIA IDX | *CNBC 100 | 8087.71 | -15.62 | -0.19 |
Overnight in the U.S., stocks ended lower in the wake of the government's seizure of First Republic Bank and the bank's subsequent sale to JPMorgan Chase.
The Dow Jones Industrial Average inched lower by 0.14%, the S&P 500 ticked down 0.04%, and the Nasdaq Composite fell 0.11%.
— CNBC's Hakyung Kim and Samantha Subin contributed to this report
South Korea's inflation eases to 14-month low of 3.7%
South Korea's inflation rate softened to 3.7% in April, lower than March's figure of 4.2%.
This also marked the slowest pace of inflation in 14 months, and the third-straight month of decline.
The 3.7% figure was also largely in line with economists expectations of 3.75%.
In April, South Korea's central bank continued to hold its benchmark policy rate at 3.5%.
— Lim Hui Jie
ARM's IPO filing raises speculation about buyout of SoftBank
SoftBank's chipmaker Arm confidentially filed for a U.S. stock market listing, rekindling speculation about a management buyout of SoftBank, Nikkei reported.
The report added that SoftBank Group raised billions of dollars using its shareholdings, including its stake in Alibaba as collateral – and that the Japanese firm could use shares of Arm instead, which would enable a renewed investment push by the Vision Fund.
Nikkei also reported that SoftBank could go private if it sells about half of its stock portfolio, and a high valuation for Arm would further widen the gap between SoftBank Group's valuation and that of its assets, making a buyout look that much more likely.
Shares of SoftBank rose 0.7% on Tuesday's morning session in Tokyo.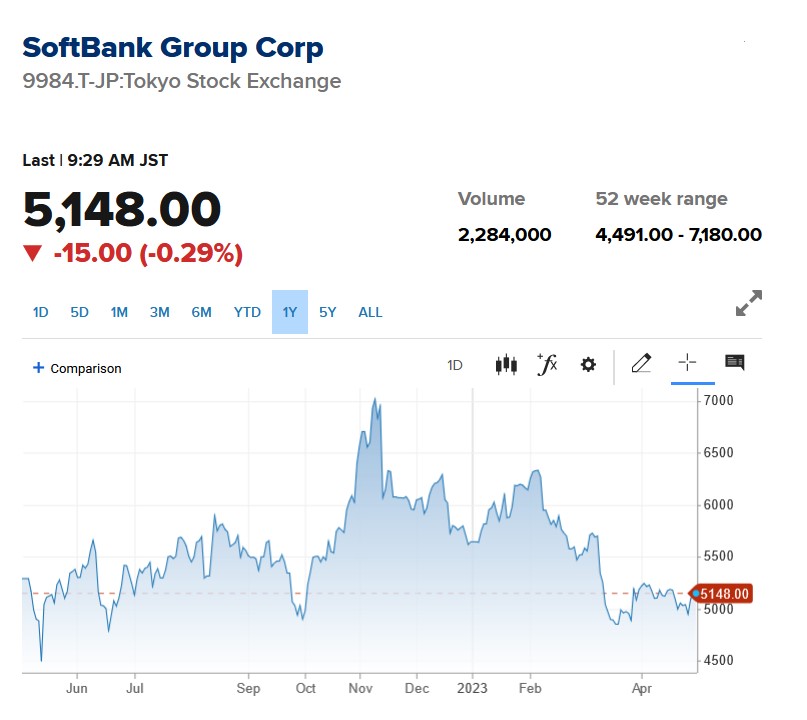 – Jihye Lee
Australia expected to hold interest rate steady at 3.6%
Australia's central bank is expected to hold its benchmark policy rate at 3.6% when it announces its decision Tuesday.
A Reuters poll of 34 economists revealed that 26 of them expect the Reserve Bank of Australia to keep rates at current levels, while the remaining eight forecast a 25-basis-point hike.
If the RBA hikes rates to 3.85%, that would be the highest level since April 2012.
Australia's inflation — a key data point for the RBA — eased to 7% in the first quarter, lower than the 7.8% recorded at the end of 2022.
— Lim Hui Jie
Dollar gains steam against the yen
The dollar climbed against the Japanese yen on Monday, hitting a high of 136.98 per USD. The greenback is trading at the highest level against the yen since March 10, when the dollar-yen pair was 136.99.
The dollar is now also within striking distance of a high not seen since March 9, when the greenback traded at 137.37 against the yen.
Elsewhere, the euro also rallied against the yen, hitting 150.94, which is the highest trading level since Sept. 30 of 2008.
— Brian Evans, Gina Francolla
Dimon calls 'this part of the crisis' over after JPMorgan acquires First Republic
JPMorgan Chase CEO Jamie Dimon views the crisis that contributed to the collapse of three banks in recent weeks as largely over after the banking giant acquired First Republic.
"There may be another smaller one, but this pretty much resolves them all," he said during a call with analysts after the deal was announced. "This part of the crisis is over."
The comments from Dimon come after the Federal Deposit Insurance Corporation took over the bank that's fallen victim to deposit flight in recent weeks in the wake of Silicon Valley Banks' collapse. JPMorgan will acquire most of the embattled company's assets and assume control of its deposits.
— Hugh Son, Samantha Subin
Regional bank stocks are calm after First Republic's failure
The failure of First Republic over the weekend has not made much of an impact so far for other regional bank stocks.
The SPDR S&P Regional Bank ETF (KRE) ticked down less than 0.4% in premarket trading. Shares of PacWest Bancorp dipped 2.4%, but Western Alliance was up slightly. First Horizon and Zions Bancorp. were each down about 0.2%.
First Republic fell sharply and is now trading below $2 a share, and the stock will likely be written down to zero. However, First Republic had a weighting of less than 0.15% in the KRE as of Friday's close.
— Jesse Pound
ISM Manufacturing gauge increased more than expected in April
Manufacturing activity in the U.S. contracted for a sixth straight month in April, though by less than expected, according to a report Monday from the Institute for Supply Management.
The ISM Manufacturing PMI came in at 47.1%, representing the share of companies reporting expansion for the month. That was higher than the 46.3% in March and better than the 46.7% estimate from Dow Jones.
However, the details might be unsettling for Federal Reserve officials looking to control inflation.
The prices index rose 4 points to 53.2%, back into expansion territory, while the employment index increased 3.3 points to 50.2%. Inventories, which were a significant drag on first-quarter growth, fell 1.2 points to 46.3% while new orders rose 1.4 points to 45.7%.
—Jeff Cox
Berkshire B shares hit 52-week high
Berkshire Hathaway's class B shares rose 0.7% Monday to hit a 52-week high of $331.28. Class A shares also climbed for a third day straight after closing above $500,000 on Friday for the first time since April 2022.
Warren Buffett's conglomerate tends to outperform its financial services peers during weak markets, according to Edward Jones. Berkshire's stock has gained more than 7% this year, while the S&P 500 financial sector is down over 2% as the banking crisis wrecked havoc in the space.
Berkshire's annual shareholder meeting takes place this Saturday in Omaha, Nebraska.
— Yun Li
Source : cnbc