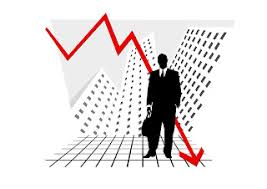 Abigail Ng
Shares in the Asia-Pacific fell on Friday ahead of the monthly U.S. jobs report, which is likely to guide the Federal Reserve's monetary decision in November.
Payrolls are expected to increase 275,000 in September, and unemployment is predicted to be steady at 3.7%, according to economists surveyed by Dow Jones.
The Nikkei 225 in Japan fell 0.59% and the Topix index slipped 0.6%. South Korea's Kospi was flat and the Kosdaq dropped 0.33%. The Hang Seng index in Hong Kong lost around 1% and the Hang Seng Tech index shed 2.66%.
In Australia, the S&P/ASX 200 fell 0.6%. MSCI's broadest index of Asia-Pacific shares outside Japan fell 0.88%. Markets in mainland China remain closed for a holiday.
| TICKER | COMPANY | NAME | PRICE | CHANGE | %CHANGE |
| --- | --- | --- | --- | --- | --- |
| .N225 | Nikkei 225 Index | *NIKKEI | 27149.76 | -161.54 | -0.59 |
| .HSI | Hang Seng Index | *HSI | 17829.46 | -182.69 | -1.01 |
| .AXJO | S&P/ASX 200 | *ASX 200 | 6778.1 | -39.4 | -0.58 |
| .SSEC | Shanghai | *SHANGHAI | 3024.39 | -16.81 | -0.55 |
| .KS11 | KOSPI Index | *KOSPI | 2237.48 | -0.38 | -0.02 |
| .FTFCNBCA | CNBC 100 ASIA IDX | *CNBC 100 | 7218 | -59.76 | -0.82 |
Overnight in the U.S., major indexes fell — the Dow Jones Industrial Average shed 346.93 points, or 1.15%, to 29,926.94. The S&P 500 declined 1.02% to 3,744.52, while the Nasdaq Composite was 0.68% lower at 11,073.31.
"Equities struggled as markets await the much-anticipated U.S. payrolls data … and as comments from Fed officials maintained a 'more is needed' vibe," ANZ Research analysts wrote in a Friday note.
Malaysia set to announce its budget for 2023
Malaysia's budget will carry an "even more pronounced" election focus now that speculation of a vote happening this year has grown, according to Mizuho.
Economist Lavanya Venkateswaran wrote in a note, "higher allocations towards cash handouts and other social transfers" are expected, but the government also needs to balance that with the "reality of fading commodity tailwinds in 2023," which will affect Malaysia's tax revenues.
"In walking a fine line between sticking to its fiscal consolidation agenda and playing up the election card, we suspect the governments' scope to announce more medium-term tax reforms (diversifying the tax base away from oil, for example) is limited," she wrote.
"The underlying assumption is that the government sticks to its stated fiscal consolidation agenda of narrowing the deficit to 5.0% of GDP from 2022-2024; this implies a deficit of 4.5-5.0% of GDP in 2023," the note said.
— Abigail Ng
CNBC Pro: Tesla or Nvidia? One will dominate in A.I., analyst says, giving it 50% upside
Tech's next frontier — artificial intelligence — is still in its adolescence, but offers significant growth opportunities for suppliers and users alike, according to Truist Securities.
Both Nvidia and Tesla offer ways to get exposure to AI, the analysts say, revealing their price targets on both stocks.
— Weizhen Tan
Samsung posts decline in operating profit for the first time since late 2019
South Korean chipmaker Samsung Electronics announced a 31.7% drop in operating profit in the third quarter of 2022 compared with the same period a year ago, according to a preliminary earnings release.
Demand for semiconductors has slowed, the release showed.
Operating profit fell to 10.8 trillion Korean won ($7.65 billion), compared with 15.8 trillion won in the third quarter of 2021. That's the first decline in quarterly profits since the fourth quarter of 2019, data from Refinitiv Eikon showed.
Sales rose to 77 trillion Korean won in the July-to-September quarter, from 73.98 trillion won in the same period last year.
Shares of Samsung Electronics fell as much as 1.95% in Asia's morning.
— Abigail Ng
Source : CNBC