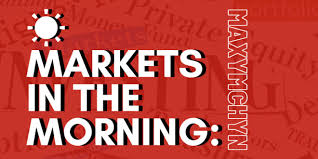 Key Points
Shares in Asia-Pacific traded mixed Friday after a rally on Wall Street.
U.S. stocks advanced overnight despite the latest GDP report showing a second-straight quarter of contraction.
Thailand's market is closed for a holiday Friday.
SINGAPORE — Shares in Asia-Pacific traded mixed Friday after a rally on Wall Street. That followed a negative U.S. gross domestic product report, which suggests the Fed would be less aggressive in its tightening cycle.
In Japan, the Nikkei 225 gained 0.32% while the Topix index was about flat.
The country's industrial output jumped 8.9% in June from the previous month, the ministry of economy, trade and industry said Friday. The print surprised to the upside after falling in May.
South Korea's Kospi rose 0.85% and the Kosdaq advanced 0.9%.
The S&P/ASX 200 in Australia was up 0.78%.
| TICKER | COMPANY | NAME | PRICE | CHANGE | %CHANGE |
| --- | --- | --- | --- | --- | --- |
| .N225 | Nikkei 225 Index | *NIKKEI | 27944.55 | 129.07 | 0.46 |
| .HSI | Hang Seng Index | *HSI | 20339.74 | -282.94 | -1.37 |
| .AXJO | S&P/ASX 200 | *ASX 200 | 6949.3 | 59.6 | 0.87 |
| .SSEC | Shanghai | *SHANGHAI | 3267.12 | -15.46 | -0.47 |
| .KS11 | KOSPI Index | *KOSPI | 2451.67 | 16.4 | 0.67 |
| .FTFCNBCA | CNBC 100 ASIA IDX | *CNBC 100 | 8161.54 | 2.17 | 0.03 |
Singapore's United Overseas Bank reported net profit of 1.1 billion Singapore dollars ($797 million) for the second quarter, up 11% from a year ago.
"Net interest income grew 18% year on year led by strong margin improvement and healthy loan growth,'" the company said in a statement.
UOB's shares fell 0.32%, compared with a 0.55% rise on the Straits Times Index.
Thailand's market is closed for a holiday Friday.
MSCI's broadest index of Asia-Pacific shares outside of Japan gained 0.28%.
Greater China markets
Hong Kong's Hang Seng index slipped 0.34%. In mainland China, the Shanghai Composite was fractionally lower and the Shenzhen Component dipped 0.26%.
Chinese leaders on Thursday signaled Beijing is unlikely to try to boost the economy, and downplayed the country's GDP target of "around 5.5%."
"This hints that the government is not going to overly spend on infrastructure projects to achieve that target. Our view is that this is not such a bad thing," ING said in a Friday note.
"This would give more room for the central government to solve the problem of uncompleted construction projects," the authors added.
Stock picks and investing trends from CNBC Pro:
Goldman says there's a $10 trillion opportunity in the energy sector — and reveals 2 areas to watch
Is the end of the bear market near? Morgan Stanley names one indicator to watch closely
The stock market is liking Fed rate hikes this year, unlike in the past
Additionally, Beijing seems committed to its zero-Covid policy.
"It appears to us that any change in the zero-Covid policy will only happen when authorities are convinced that mutations are less virulent and vaccines/medicines are proven to be more effective," wrote ANZ Research's Betty Wang, a senior China economist, and Zhaopeng Xing, a senior China strategist.
U.S. moves
Major U.S. indexes rallied at least 1% each overnight.
The Dow Jones Industrial Average jumped 332.04 points, or 1%, to 32,529.63.The S&P 500 rose 1.2% to 4,072.43, and the Nasdaq Composite added nearly 1.1% to 12,162.59.
U.S. futures rose further after tech companies like Apple and Amazon reported strong earnings.
Those moves came despite the U.S. Bureau of Economic Analysis reporting GDP fell 0.9% at an annualized pace for the April-to-June quarter, according to the advance estimate. GDP slipped 1.6% in the first quarter of the year.
While that is the second-straight negative GDP report, official declarations on whether the U.S. is in a recession come from the National Bureau of Economic Research. That determination could take months or even longer.
Currencies and oil
The U.S. Dollar Index, which tracks the greenback against a basket of its peers, was at 106.153.
The The Japanesse Yen traded at 134.51 per dollar, strengthening from earlier in the week. The Australian Dollar is trying to reach the $0.7 level and was last at $0.6995.
Oil futures gained. U.S. Crude was up 1.27% at $97.64 per barrel, while Brent Crude was 0.83% higher at $108.03 per barrel.
Source : CNBC