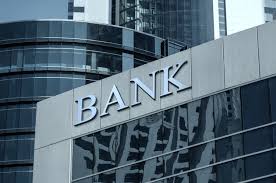 Jihye Lee & Lim Hui Jie
Asia-Pacific markets were higher on Tuesday as investor fears over the recent banking turmoil continued to show signs of easing.
In Australia, the S&P/ASX 200 rose 1.11%. Japan's Nikkei 225 was up 0.3%, while the Topix saw a larger gain of 0.57% in early trading.
South Korea's Kospi rose 0.28%, and the Kosdaq was also marginally up.
Hong Kong's Hang Seng index was also looking to trade higher, with futures standing at 19,638 compared to the index's last close of 19,567,69.
Elsewhere, South Korea will release its consumer sentiment index for March, while Australia will see its retail sales data for February.
| TICKER | COMPANY | NAME | PRICE | CHANGE | %CHANGE |
| --- | --- | --- | --- | --- | --- |
| .N225 | Nikkei 225 Index | *NIKKEI | 27525.47 | 48.6 | 0.18 |
| .HSI | Hang Seng Index | *HSI | 19567.69 | 0 | 0 |
| .AXJO | S&P/ASX 200 | *ASX 200 | 7047.2 | 85.2 | 1.22 |
| .SSEC | Shanghai | *SHANGHAI | 3251.4 | 0 | 0 |
| .KS11 | KOSPI Index | *KOSPI | 2421.67 | 12.45 | 0.52 |
| .FTFCNBCA | CNBC 100 ASIA IDX | *CNBC 100 | 8072.13 | 45.29 | 0.56 |
Overnight in the US, the  Dow Jones Industrial Average gained almost 200 points, or 0.6% higher, and the S&P 500 was up 0.2%. However, the Nasdaq Composite finished lower by 0.5% at 11,768.84.
— CNBC's Tanaya Macheel and Alex Harring contributed to this report.
Alibaba shares rise after Jack Ma reportedly returns to China
Jack Ma, the billionaire co-founder of Chinese e-commerce giant Alibaba, returned to China after roughly one year away, according to a Wall Street Journal report citing people familiar with the matter.
Ma, who was largely gone from public life after altercations with Chinese regulators, was the subject of speculation following his disappearance. According to the report, Ma spent most of the past year in Japan before recently returning to China. He was also recently in Hong Kong, Singapore and Australia.
Alibaba shares were up 0.5% in Monday premarket trading.
— Sarah Min
Deutsche Bank climbs after last week's steep losses
U.S.-listed shares of Deutsche Bank were higher in premarket trading on Monday. The stock added 3.6% before the opening bell after declining 3.1% on Friday.
Citi maintained its buy rating on the stock, despite continuing worries toward the health and stability of the overall banking sector. German Chancellor Olaf Scholz largely dismissed concerns that Deutsche could be subject to fallout similar to Credit Suisse, saying that the firm is still "very profitable" and "fundamentally modernized."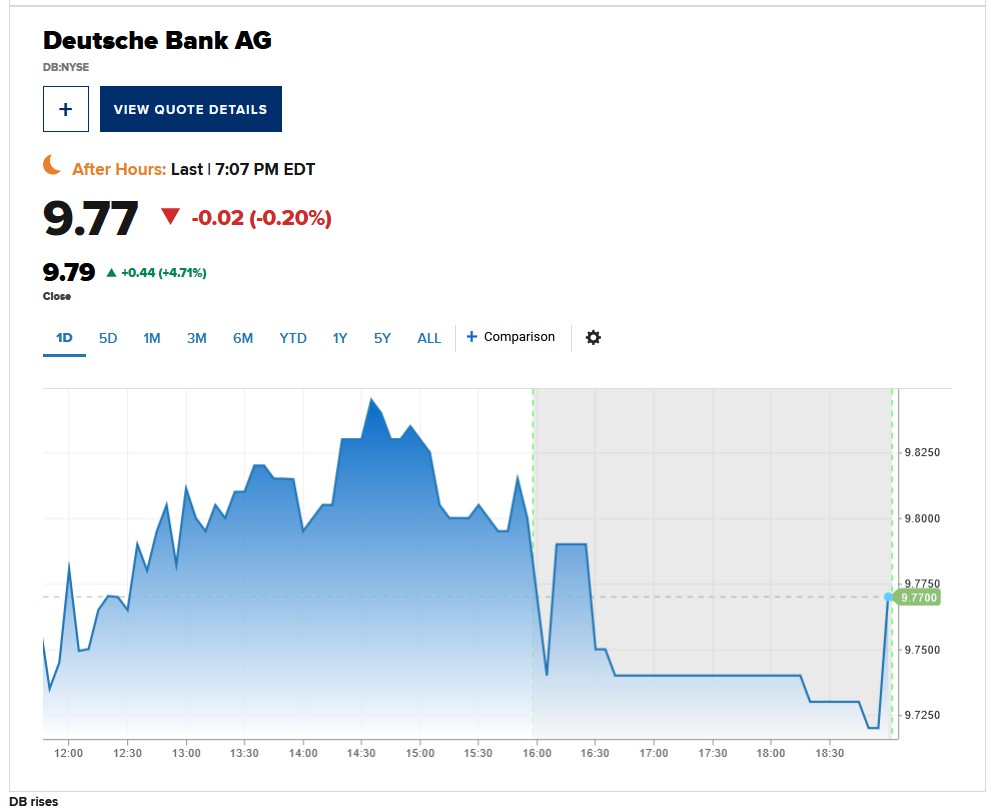 Still, Deutsche stock is still under pressure as investors weigh whether a true end is in sight contagion in the banking sector. Shares are down nearly 19% year to date.
— Brian Evans
Regulators considering more support to help First Republic
In an effort to give First Republic Bank more time to get its finances in order, U.S. regulators are considering expanding an emergency lending facility, Bloomberg reported over the weekend.
The move would apply to all banks but especially could aid First Republic, which has had problems with assets similar to those that toppled three other regional banks. First Republic has remained open but concerns have grown over its operations and its stock has plunged.
Discussions are in an earl stage over expanding the Bank Term Funding Program, and any expansion would apply to all banks.
First Republic shares soared more than 28% in premarket trading Monday. The stock is down nearly 90% over the past month.
—Jeff Cox
Deposit drain from small banks has slowed, sources say
Movement of deposits from small banks to giants like JPMorgan Chase and Wells Fargo has slowed in recent days, sources told CNBC.
Customers have grown increasingly skittish following the closure of Silicon Valley Bank, which ignited a crisis in the bank sector. While the crisis has pushed some to move their deposits to bigger banks that they see as less likely to be subject to a bank run, that trend has slowed over recent days, according to sources familiar.
That gives regulators time to address strains in the U.S. banking system as investors and customers alike wonder if contagion could spread.
— Hugh Son
Source : cnbc