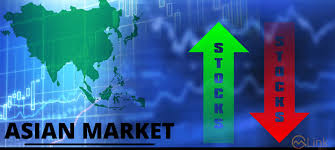 Abigail Ng
Shares in the Asia-Pacific traded mixed on Monday ahead of the results of the Caixin Purchasing Managers' Index, a private survey on China's services activity.
The Nikkei 225 in Japan fell 0.14% and the Topix slipped 0.2%. In Australia, the S&P/ASX 200
rose 0.29%.
South Korea's Kospi was about flat, and the Kosdaq added 0.44%. The MSCI's broadest index of Asia-Pacific shares outside Japan rose 0.21%.
Oil prices rose 2% as OPEC+ stuck to its policy of lowering oil production and China relaxed some Covid rules.
| TICKER | COMPANY | NAME | PRICE | CHANGE | %CHANGE |
| --- | --- | --- | --- | --- | --- |
| .N225 | Nikkei 225 Index | *NIKKEI | 27766.3 | -11.6 | -0.04 |
| .HSI | Hang Seng Index | *HSI | 18675.35 | 0 | 0 |
| .AXJO | S&P/ASX 200 | *ASX 200 | 7321.2 | 19.7 | 0.27 |
| .SSEC | Shanghai | *SHANGHAI | 3156.14 | 0 | 0 |
| .KS11 | KOSPI Index | *KOSPI | 2436.64 | 2.31 | 0.09 |
| .FTFCNBCA | CNBC 100 ASIA IDX | *CNBC 100 | 7984.91 | -16.62 | -0.21 |
In the U.S. on Friday, stocks fell after a strong jobs report but markets later focused on the possibility of smaller Fed hikes, and major indexes closed slightly lower.
Oil futures up 2% after OPEC+ holds steady and China reportedly eases some Covid restrictions
Oil futures rose after OPEC+ agreed to stick to its existing policy of reducing oil production ahead of Russia sanctions.
The European Union's agreed price cap of $60 for Russian oil comes into effect Monday, though economists at National Bank of Australia say it's "unclear what impact this will have on Russian exports and how Russia will respond."
Separately, oil prices were lifted on the latest reports signaling China is further easing its Covid curbs.
Brent crude futures, stood at $87.53 a barrel, up 2.29% in Asia hours while U.S. West Texas Intermediate futures, traded at $81.78 a barrel, up over 2.2%.
— Jihye Lee
CNBC Pro: Goldman upgrades a global stock to buy on an upcoming EV trend
Goldman Sachs sees one opportunity in electric vehicles that's on an "upward trend."
This trend will gain pace as EVs become "ever more technology driven" and simpler to build, said Goldman analysts in a Dec. 1 report.
That's set to benefit one global stock, said Goldman, which gives the stock up to 90% upside in its bull case for the firm.
— Weizhen Tan
Stock futures tumble, bond yields rise on back of hotter-than-anticipated jobs data
Stock futures dropped while bond yields rose in response to the 8:30 a.m. jobs data that came in stronger than expected by economists.
Here's how each major futures index and the notable bond yields moved over the course of the 30 minutes leading up to and following the release of the data:
Dow futures Chart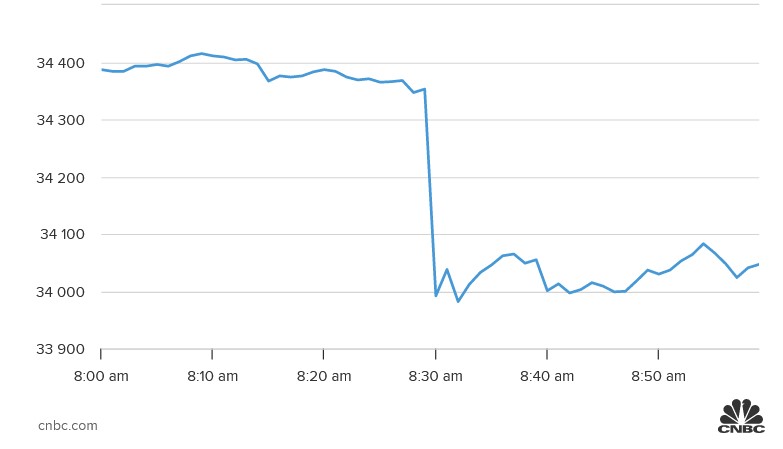 S&P 500 futures Chart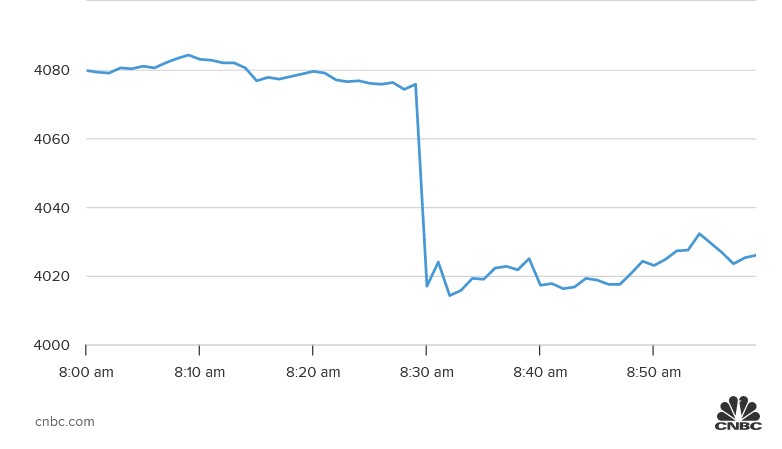 Nasdaq 100 futures Chart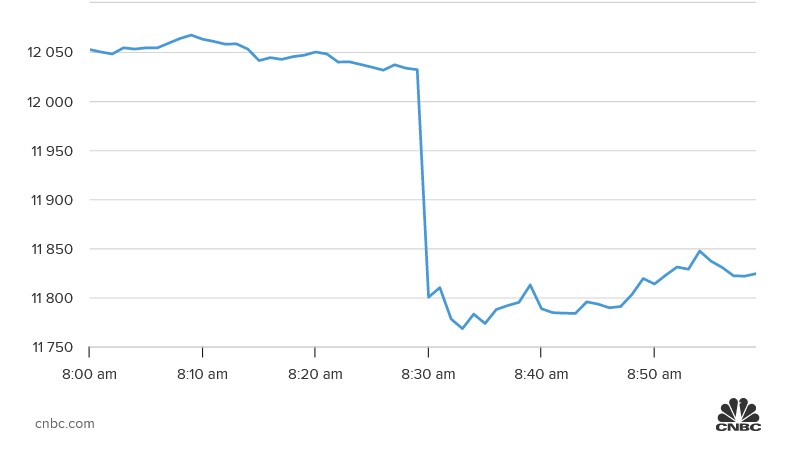 2-year bond yield Chart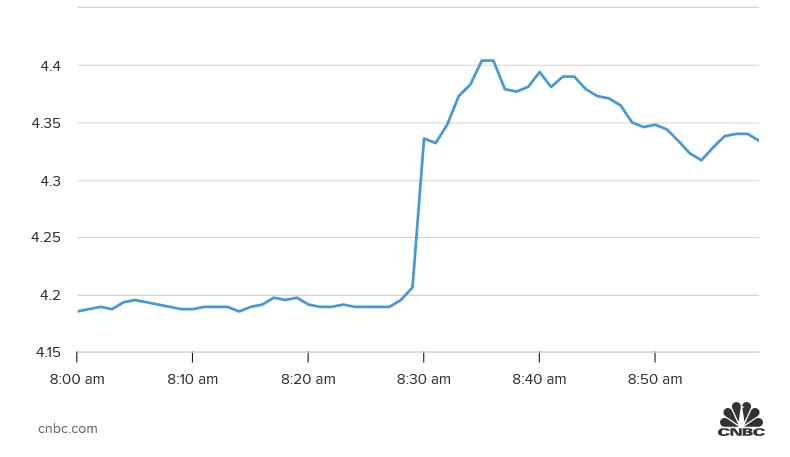 10-year bond yield Chart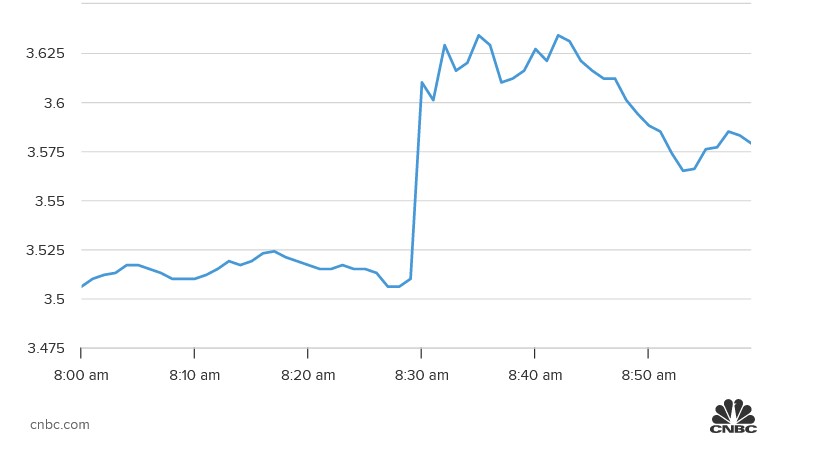 — Alex Harring
U.S. payrolls jumped by 263,000 in November
Job growth was stronger than expected in November despite the Federal Reserve's efforts to cool the labor market.
Nonfarm payrolls grew by 263,000 last month while the unemployment rate was unchanged at 3.7%, according to the Labor Department on Friday.
Payroll numbers were expected to jump by 200,000 more jobs, according to consensus estimates from the Dow Jones. The unemployment rate was expected to remain at 3.7%.
Stock futures dropped following the payrolls release.
— Sarah Min
Source : CNBC