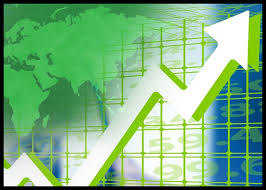 Jihye Lee & Lim Hui Jie
Asia-Pacific markets are set to rise after the S&P 500 hit a new high for 2023 and the Dow Jones Industrial Average saw a third straight day of gains.
A key focus for next week would be the U.S. Federal Reserve's policy meeting on June 13 and 14, especially after jobless claims increased more than expected to their highest since October 2021, a potential sign that the labor market is softening up after more than a year of interest rate hikes.
Asia investors will be watching for China's consumer price index for May, after the country saw its inflation rate sink to just 0.1% in April, it lowest point since November 2020. Producer prices, meanwhile, are expected to fall by 4.3% in May, according to a Reuters survey, which would mark the lowest since mid-2016.
| TICKER | COMPANY | NAME | PRICE | CHANGE | %CHANGE |
| --- | --- | --- | --- | --- | --- |
| .N225 | Nikkei 225 Index | *NIKKEI | 32138.98 | 497.71 | 1.57 |
| .HSI | Hang Seng Index | *HSI | 19299.18 | 0 | 0 |
| .AXJO | S&P/ASX 200 | *ASX 200 | 7121.4 | 21.7 | 0.31 |
| .SSEC | Shanghai | *SHANGHAI | 3211.91 | -1.68 | -0.05 |
| .KS11 | KOSPI Index | *KOSPI | 2620.97 | 10.12 | 0.39 |
| .FTFCNBCA | CNBC 100 ASIA IDX | *CNBC 100 | 8460.16 | 81.19 | 0.97 |
In Japan, the Nikkei 225 popped 1.16%, reversing some of its losses the last two days, while the Topix gained 0.78%. South Korea's Kospi inched 0.39% higher and the Kosdaq moved up 0.76%, while Australia's S&P/ASX 200 rose 0.28%.
Hong Kong's Hang Seng index futures stood at 19,379, pointing to a higher open compared to the HSI's last close of 19,299.18.
Overnight in the U.S., all three major indexes climbed higher, with the Nasdaq Composite leading gains and advancing 1.02%, while the S&P 500 was 0.62% higher and the Dow Jones Industrial Average added 0.5%.
— CNBC's Hakyung Kim and Darla Mercado contributed to this report
China's consumer prices rise 0.2%, producer prices fall
China's consumer price index rose 0.2% in May compared to a year ago, government data showed.
Economists surveyed by Reuters expected to see a 0.3% rise, ticking up after marking a two-year low of 0.1% in April. Month-on-month, prices fell 0.2% — economists predicted a 0.1% decline.
China's producer deflation continued in May, with the producer price index dropping 4.6% for the month, a further decline from -3.6% in April and marking the steepest drop since June 2016.
A Reuters poll of economists expected to see a decline of 4.3% in producer prices.
— Jihye Lee
Philippines' trade deficit narrows in April, but both exports and imports tumble
The Philippines' trade deficit in May narrowed to $4.53 billion, down from a $4.93 billion deficit in March.
The country's exports and imports both slid sharply compared to April 2022, with exports falling 20.2% and imports sliding 17.7% year-on-year.
In comparison, March saw a 9.1% fall in exports and 2.7% drop in imports compared to a year ago.
Government data revealed that the commodity group with the highest annual decline in export value in April was electronic products, which dropped by $582.6 million.
Electronic products were also the second highest contributor to the fall in imports, only surpassed by mineral fuels, lubricants and related materials, which fell by $927.86 million.
China still remained as the Philippines top trading partner, contributing to 15.8% of its export value and supplying 23.9% of its imported goods in April.
— Lim Hui Jie
CNBC Pro: Forget Nvidia: Fund manager says buy these two chip giants instead, giving one 30% upside
At the center of the recent AI excitement lies Nvidia.
But one fund manager told CNBC Pro he would not buy Nvidia right now. He explains why and says he would invest in two other chip giants instead.
He calls one "very cheap" and "a great story at a great valuation," and the other a "keystone in all technology," giving one of them 30% potential upside.
— Weizhen Tan
CNBC Pro: UBS strategist: There's too much risk in Big Tech right now — here's where to invest instead
Big Tech valuations have been driven higher by excitement over A.I, but a UBS strategist believes there's another sector that can now offer similar returns with less risk.
— Ganesh Rao
Watch these stocks as they signal bullish run in the past five trading sessions
A collection of stocks are trading above their respective 50-day moving average, which is a key level that could signal a bullish turn.
While still falling short of the celebrated "golden cross," a stock's price trading above its 50-day moving average is still a key indicator that more upside could be on the horizon.
CNBC screened for stocks within the S&P 500 using FactSet data. The list includes names like Caterpillar and General Motors as well as finance sector picks Citizens and TruistFinancial.
— Brian Evans, Nick Wells
Weekly jobless claims show unexpected increase
Initial jobless claims posted an unexpected jump last week, indicating that the labor market could be softening up.
First-time filings for unemployment benefits totaled 261,000 for the week ended June 3, up 28,000 from the previous period and well ahead of the Dow Jones estimate of 235,000, the Labor Department reported Thursday.
That's the highest weekly level for claims since Oct. 20, 2021.
Continuing claims fell on the week, dropping 37,000 to 1.757 million.
—Jeff Cox
U.S. Treasury yields climb as investors assess interest rate outlook
U.S. Treasurys rose on Thursday as investors prepared for the Federal Reserve's next interest rate policy decision, which is expected on June 14. In a week that is light on the data front, investors reflected on economic reports and comments from central bank officials made since the last Fed meeting.
At 4:14 a.m. ET, the 10-year Treasury yield was trading more than one basis point higher at 3.7973%. The 2-year Treasury yield was up by over one basis point to 4.565%.
Source : cnbc