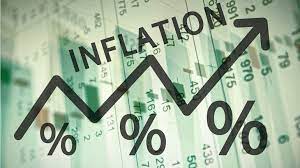 Jihye Lee & Lim Hui Jie
Asia-Pacific markets were largely higher on Wednesday following a slightly cooler U.S. inflation report and as the fallout in the banking sector seemed to be contained.
The U.S. consumer price index report for February came in at 0.4% and an annualized increase of 6%, in line with Dow Jones estimates.
In Australia, the S&P/ASX 200 rose 0.78% as bank stocks rallied early in the trading day.
In Japan, the Nikkei 225 opened 0.52% higher, while the Topix climbed 1.17%.
South Korea's Kospi and Kosdaq also saw sharp rallies, opening 1.36% and 2.32% higher respectively after the country saw a lower unemployment figure in February.
Investors will be closely watching a slew of economic data releases from China today, with the country set to release its retail sales and industrial output numbers for February, as well as its one year medium term lending rate for March.
| TICKER | COMPANY | NAME | PRICE | CHANGE | %CHANGE |
| --- | --- | --- | --- | --- | --- |
| .N225 | Nikkei 225 Index | *NIKKEI | 27305.63 | 83.59 | 0.31 |
| .HSI | Hang Seng Index | *HSI | 19247.96 | 0 | 0 |
| .AXJO | S&P/ASX 200 | *ASX 200 | 7034.8 | 25.9 | 0.37 |
| .SSEC | Shanghai | *SHANGHAI | 3245.31 | 0 | 0 |
| .KS11 | KOSPI Index | *KOSPI | 2382.43 | 33.46 | 1.42 |
| .FTFCNBCA | CNBC 100 ASIA IDX | *CNBC 100 | 7874.17 | 24.47 | 0.31 |
Overnight in the US, the Dow Jones Industrial Average snapped a five-day losing streak to end 1.06% higher, while the S&P 500 added 1.65% and the Nasdaq Composite climbed 2.14%.
— CNBC's Alex Harring and Sarah Min contributed to this report.
Bank of Japan reiterates stance to maintain ultra-dovish policy
Minutes from the Bank of Japan's policy meeting in January showed members reiterating the need to maintain its ultra-dovish stance.
"The Bank should carefully explain that it needed to continue with monetary easing, that its accommodative monetary policy stance had not been changed, and that it would take time to achieve the price stability target of 2 percent in a sustainable and stable manner," a member was quoted as saying.
Minutes from the meeting also showed board members expect to see further recovery in Japan's economy.
"Some members expressed the view that the economy continued to pick up, led by domestic demand; specifically, a recovery in services demand and a virtuous cycle in the corporate sector had become the driving forces," it said.
The yield on the 10-year Japanese government bonds slightly rose to 0.296% after plunging from above the upper ceiling of its tolerance range last Thursday to mark 0.276% on Tuesday.
– Jihye Lee
Japanese banks rise following Wall Street banks rebound
Japan financials rose in Wednesday's morning trade, reversing the direction seen earlier in the week and following Wall Street banks' rebound.
Tokyo-listed shares of Mitsubishi UFJ Financial Group rose 3.25%, Sumitomo Mitsui Financial Group gained 2.73% and Mizuho Financial Group was also up 2.04%. Nomura Holdings also rose 1.7%.
Technology giant SoftBank Group meanwhile continued to see marginal losses of 0.62%.
– Jihye Lee
South Korea's jobless rate drops to 2.6% in February
South Korea's seasonally adjusted jobless rate for February fell slightly to 2.6%, down from January's figure of 2.9%.
This was also lower than the 2.8% figure compared to the same period a year ago.
The total number of unemployed persons came in at 743,000, lower than January's 842,000 and February's 2022′s figure of 797,000.
— Lim Hui Jie
Markets increase odds of quarter-point Fed hike next week
Despite some speculation that recent bank failures might cause the Fed to hold off on interest rate hikes, market pricing indicates the central bank is still on track.
Consumer price index data released Tuesday morning was in line with market expectations, showing that the Fed still has work to do in its efforts to bring down inflation.
Traders were pricing in an 86.4% chance of a 25 basis point (0.25 percentage point) increase at next week's Federal Open Market Committee meeting, up from levels earlier in the morning. Moreover, the implied level of the peak, or terminal, rate rose to just shy of 5%, according to CME Group data.
There were some murmurs, though, that the Fed should take a more cautious approach in light of the implosions at Silicon Valley Bank and Signature Bank.
"To be clear, we think further hikes now are unnecessary; the lagged effect of the increases over the past year are enough to push inflation back to target, but Fed officials have been unwilling so far to accept this argument and until last week they appeared set on further hikes," wrote Ian Shepherdson, chief economist at Pantheon Macroeconomics.
"Recent events make a strong case for a pause until May, but at this point that would be a pleasant surprise rather than our base case," he added.
—Jeff Cox
U.S. inflation data comes in line with expectations
The consumer price index rose 0.4% in February from the prior month, matching a Dow Jones estimate. The year-over-year increase of 6% was also in line with expectations.
— Fred Imbert
SEC, Justice Department reportedly investigating SVB collapse
The Securities and Exchange Commission and the Justice Department are investigating how Silicon Valley Bank became the second largest bank failure in U.S. history, the Wall Street Journal reported Tuesday.
The probes, which are separate and in preliminary phases, include looking into stock sales that SVB executives' conducted ahead of the tech-focused bank's collapse, the Journal reported, citing people familiar with the matter.
The SEC and Justice Department did not immediately respond to CNBC's request for comment.
— Yun Li
Financials outperform, led by regional banks
The S&P 500 financials sector rallied more than 2% to lead the broader market higher, boosted by regional bank names that sold off sharply in the previous session. As of shortly after 10 a.m. ET, the sector was on pace for its biggest one-day gain since Nov. 10, when it surged 5.1%.
Communication services and energy also gained more than 2%, along with technology.
— Fred Imbert
Source : cnbc