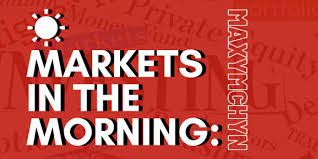 Lim Hui Jie
Asia-Pacific markets were mostly higher on Monday as some investors returned from a long Easter weekend.
Japan's Nikkei 225 opened 0.65% higher, with the Topix seeing a larger gain of 0.8%. South Korea's Kospi was 0.41% higher, but the Kosdaq index was 0.2% lower.
Australian and Hong Kong markets remained closed due to a four day Easter holiday till Monday.
India will release its fiscal deficit figures for March, as well as its March trade data, while Indonesia's retail sales for February will also be out.
| TICKER | COMPANY | NAME | PRICE | CHANGE | %CHANGE |
| --- | --- | --- | --- | --- | --- |
| .N225 | Nikkei 225 Index | *NIKKEI | 27607.04 | 88.73 | 0.32 |
| .HSI | Hang Seng Index | *HSI | 20331.2 | 56.61 | 0.28 |
| .AXJO | S&P/ASX 200 | *ASX 200 | 7219 | -18.2 | -0.25 |
| .SSEC | Shanghai | *SHANGHAI | 3326.54 | -1.1 | -0.03 |
| .KS11 | KOSPI Index | *KOSPI | 2517.32 | 26.91 | 1.08 |
| .FTFCNBCA | CNBC 100 ASIA IDX | *CNBC 100 | 8227.82 | -3.5 | -0.04 |
Last week, U.S. stocks wrapped up a short trading week on Thursday with all three major indexes posting gains.
The S&P 500 rose 0.36%, while the tech-heavy Nasdaq Composite outperformed with a 0.76% gain, boosted by a rise in Alphabet and Microsoft shares.
The Dow Jones Industrial Average inched up marginally 2.57 points higher to 33,485.29 after losing more than 150 points at its session low.
— CNBC's Yun Li and Alex Harring contributed to this report
Week ahead: Key economic data includes inflation prints out of U.S., China and India
This week will see key economic data from some of the largest global economies, including the U.S., China, and India.
Most notably, investors will be looking at the U.S. consumer price index release on Wednesday, with Refinitiv data forecasting that inflation is expected to come in at 5.2% on a year on year basis, lower than February's figure of 6%.
China and India will also release their inflation figures for March on Tuesday and Wednesday respectively, while South Korea's central bank interest rate decision is due on Tuesday.
In Southeast Asia, the Philippines will release its trade balance for February, while Singapore will round off the week with its flash GDP estimates for the first quarter of 2023.
— Lim Hui Jie
CNBC Pro: Asia is aging rapidly. Strategists reveal areas to cash in — including tech
Asia-Pacific is aging rapidly — especially China.
The social and economic implications of a silver economy are mostly negative, but there are some big opportunities for investors.
CNBC Pro spoke to analysts to find out how to play the trend..
— Weizhen Tan
Samsung Electronics sees its operating profit falling 96% in Q1
Samsung Electronics estimated its first-quarter operating profit likely fell to 600 billion won ($455 million) according to the company's latest earnings guidance released on Friday.
That's a 95.7% plunge from its operating profit of 14.12 trillion won reported in the same quarter in 2022.
Revenue is expected to have fallen nearly 20% compared with last year's 63 trillion won, Samsung said in its release.
Shares of Samsung Electronics sharply rose 3.2% at the open following the company estimates.
— Jihye Lee
Bank of Korea expected to pause for second time in April: Reuters
The Bank of Korea is expected to hold its benchmark interest rate steady at 3.5% again in its monetary policy decision on Tuesday, according to Reuters survey of economists.
DBS was the outlier in the survey and expects the BOK to raise rates by 25 basis points to 3.75%.
The South Korean central bank in its last meeting in February paused its tightening cycle after seven consecutive rate hikes since March 2022.
The Reuters poll also expects the central bank to start cutting rates by as much as 50 basis points in the first quarter of 2024 and even further in the third and fourth quarter of next year.
— Jihye Lee
Earnings are expected to post worst decline since Q3 2020
The first-quarter earnings season kicks off next week with big banks including JPMorgan and Citigroup reporting. Consensus expectations are for S&P 500′s earnings per share to fall by 7% year over year, the largest decline since the third quarter of 2020, according to Goldman Sachs. It will also mark a "significant deterioration" from the 1% decline in the prior quarter, the bank said.
— Yun Li
Fed's Bullard thinks inflation will be sticky
St. Louis Federal Reserve President James Bullard said Thursday he doesn't see inflationary pressures going away soon.
We've got a long ways to go and I think inflation is going to be sticky going forward, it's going to be difficult to get inflation back down to the 2% target … so we are going to have to stay at it in order to apply pressure to make sure inflation gets back down," Bullard said, according to Reuters.
The Fed is scheduled to meet next month, with traders pricing in a near 50-50 chance of another rate hike.
— Fred Imbert
Two-year Treasury yield falls for 5 days in a row
The two-year Treasury yield, most sensitive to monetary policy, dipped 3 basis points to 3.73% Thursday. The short-term rate has fallen for five straight sessions in a row.
The Federal Reserve is next scheduled to meet in early May, and the market is split on whether the central bank will pause or hike rates by a further 25 basis points, according to the CME Group's FedWatch tool.
— Yun Li
Low trading volume ahead of holiday
Trading volume was muted on Thursday ahead of the holiday. As of 2:20 pm ET, only 38 million shares of SPDR S&P 500 ETF changed hands, much lower than the 30-day average of over 103 million shares.
— Yun Li