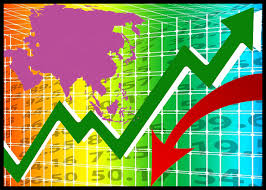 Lim Hui Jie
Asia-Pacific markets are mixed as investors look toward inflation data from across the region this week.
Singapore and Australia are expected to report inflation figures for August this week, while Japan will release inflation data for the Tokyo region. The capital region's inflation data is seen as a leading indicator of nationwide trends.
In Australia, futures for the S&P/ASX 200 fell 0.29% to start the week.
In contrast, Japan's Nikkei 225 climbed 0.66% and the Topix is up 0.45%, rebounding from losses last week.
South Korea's Kospi slid 0.28% and the Kosdaq 1.34% lower, extending losses from the week before.
Hong Kong's Hang Seng index slipped 0.65%, with mainland Chinese markets also in negative territory. The benchmark CSI 300 was down 0.33%.
| TICKER | COMPANY | NAME | PRICE | CHANGE | %CHANGE |
| --- | --- | --- | --- | --- | --- |
| .N225 | Nikkei 225 Index | *NIKKEI | 32678.62 | 276.21 | 0.85 |
| .HSI | Hang Seng Index | *HSI | 17761.63 | -295.82 | -1.64 |
| .AXJO | S&P/ASX 200 | *ASX 200 | 7076.5 | 7.7 | 0.11 |
| .SSEC | Shanghai | *SHANGHAI | 3113.91 | -18.52 | -0.59 |
| .KS11 | KOSPI Index | *KOSPI | 2494.51 | -13.62 | -0.54 |
| .FTFCNBCA | CNBC 100 ASIA IDX | *CNBC 100 | 8210.9 | -43.43 | -0.53 |
On Friday in the U.S., all three major indexes notched a fourth straight day of losses as investors continued to grapple with signals from the Federal Reserve that it intended to keep interest rates higher for longer, with the S&P 500 and the Nasdaq Composite notching their worst weeks since March.
The Dow Jones Industrial Average slid 0.31%, while the S&P 500 shed 0.23% and the Nasdaq Composite slipped 0.09%.
— CNBC's Yun Li and Alex Harring contributed to this report.
CNBC Pro: This chip stock has a '50% margin' which competitors could 'struggle to catch up with', analyst says
Portfolio manager Kamil Dimmich of North of South Capital says the word on the ground is that stocks in technology firm Nvidia are cheap – even as he may personally not think so.
Shares in Nvidia tripled this year as the company's market valued topped $1 trillion over the optimism surrounding its artificial intelligence-powered applications.
Dimmich, who manages the $1.5 billion Pacific North of South Emerging Market All Cap Equity fund, says he is "always looking for great companies with strong cashflows that are not correctly reflected in the market." His focus is identifying undervalued stocks in emerging markets.
What is his list of 'great value' companies to watch?
— Amala Balakrishner
CNBC Pro: Goldman expects 'healthy' growth at these 3 Indian banking stocks – giving one nearly 50% upside
Goldman Sachs has forecast "healthy" growth in new lending at three major Indian banks over the next six months, which could lead to a significant upside for those stocks.
The Wall Street bank said Indian bank stocks have underperformed over the past three to six months despite a positive outlook for lending growth in the sector.
It named three lenders, that are expected to outperform the sector over the next 12 months, as "Top Buys".
— Ganesh Rao
Dollar Index on pace for 10th weekly gain in a row
The Dollar Index remained positive this morning after spiking to a high of $105.78, its highest level since March 8. For the week, the DXY is up 0.14%, on pace for its 10th weekly gain in a row.
— Yun Li, Nick Wells
October has historically brought reprieves after August and September slumps
A tough August and September can give way to a strong October for stocks, historical data shows.
The S&P 500 is on track to end September nearly 4% lower, extending losses after dropping 1.8% in August. But after the index has ended at least 1% lower in both August and September, it has finished October up nine of the past 10 times, according to Ryan Detrick, chief market strategist at Carson Group.
And the past three instances show sizable legs up. In 2022, October brought an 8% rally following the sides in the two prior months. October 2015 saw an 8.3% climb, while the index jumped 10.8% in October 2011.
"As bad as things feel, don't lose faith just yet," Detrick wrote on X, formerly known as Twitter.
— Alex Harring
San Francisco Fed's Daly unsure of where rates should go from here
San Francisco Fed President Mary Daly noted that more data is still needed to determine whether the central bank needs to further tighten monetary policy.
"The thing that would be a problem is if we decided that we wanted to call it done we'd say we're done, we say definitely one more, when we actually don't know," Daly said in an event. "Patience is a prudent strategy."
— Fred Imbert
JPMorgan says oil can hit as high as $150 a barrel
The latest surge in oil prices may have a lot further to run, according to JPMorgan.
Analyst Christyan Malek upgraded the entire global energy sector to an overweight rating in a research note on Friday, saying that an energy "supercycle" could eventually drive up Brent crude prices as high as $150 a barrel.
— Samantha Subin
U.S., Eurozone central banks near the end in rate hike paths, says Citi
The U.S. and Eurozone central banks are very close to being done with their hiking cycles, according to Citi, amid a stronger-than-expected U.S. economy and a weaker European economy. The bank has lowered its GDP outlook for the Eurozone accordingly.
"From a central bank cycle point of view, duration is attractive as rate hiking cycles are coming to a quick end. Valuation is also interesting, especially in the US," analyst Dirk Willer said in a Thursday note.
"However, central banks have not been given the all clear yet, as either growth is still surprisingly strong (the US), or inflation surprisingly stubborn (EU, UK). And quickly rising oil prices are typically a strong headwind for duration," he added.
The analyst remains long on the "cheap cyclical" Latin American market, while shorting the defensive U.K. market, which he believes should benefit from a weaker Pound.
— Hakyung Kim
Source : cnbc