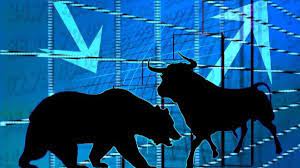 Lim Hui Jie
Asia-Pacific markets are mixed on Wednesday as investors assess private business activity surveys from Australia and Japan, as well as inflation figures from Singapore.
Get more from CNBC. Breaking news and updates on Telegram.
In Australia, the S&P/ASX 200 was up 0.66%, reversing earlier losses. Australia's business activity contracted at the fastest pace in 19 months, according to Juno Bank, with its flash composite purchasing managers index coming in at 47.1 for August.
Japan's Nikkei 225 also was in positive territory as it climbed 0.18%, while the Topix gained 0.16%. The country saw a faster expansion in its business activity, with its flash PMI for August at 54.3 compared to July's 53.8.
However, South Korea's Kospi fell 0.56%, and the Kosdaq dropped 1.25%.
Hong Kong's Hang Seng index hovered just below the flatline, while mainland Chinese markets were also in negative territory, with the benchmark CSI 300 index down 0.72%.
Singapore's Straits Times Index inched up 0.29% after the country's core inflation climbed 3.8% in July from a year ago, in line with expectations in a Reuters poll.
| TICKER | COMPANY | NAME | PRICE | CHANGE | %CHANGE |
| --- | --- | --- | --- | --- | --- |
| .N225 | Nikkei 225 Index | *NIKKEI | 32010.26 | 153.55 | 0.48 |
| .HSI | Hang Seng Index | *HSI | 17893.64 | 102.63 | 0.58 |
| .AXJO | S&P/ASX 200 | *ASX 200 | 7148.4 | 26.8 | 0.38 |
| .SSEC | Shanghai | *SHANGHAI | 3097.1 | -23.24 | -0.74 |
| .KS11 | KOSPI Index | *KOSPI | 2506.14 | -9.6 | -0.38 |
| .FTFCNBCA | CNBC 100 ASIA IDX | *CNBC 100 | 8154.43 | 44.95 | 0.55 |
Overnight in the U.S., the S&P 500 fell 0.3%, weighed by concerns over rising Treasury yields and ahead of a key speech later this week from Federal Reserve Chairman Jerome Powell.
Most notably, several regional and larger banks fell after S&P Global cut credit ratings and revised its outlook for multiple U.S. banks on Monday, citing "tough" operating conditions.
The Dow Jones Industrial Average lost 0.51%, but the tech-heavy Nasdaq Composite eked out a small gain of 0.06%.
— CNBC's Pia Singh and Hakyung Kim contributed to this report
Singapore's core inflation climbs 3.8% in July
Singapore's core inflation climbed 3.8% in July year on year, in line with expectations from Reuters' analysts and lower than June's figure of 4.2%.
The city-state's headline inflation for July rose 4.1% compared with last year, led by increases in recreation, food, health care and miscellaneous goods and services.
— Lee Ying Shan
Japan business activity expands at faster pace in August: au Jibun bank
Japan's business activity expanded at a faster pace in August, powered by a "solid" service sector expansion, according to a private survey by the au Jibun bank.
The country's flash purchasing managers index came in at 52.6, compared with 52.2 in July.
Japan's manufacturing PMI was in contraction territory for the third straight month, recording a reading of 49.0. Meanwhile, its service sector saw a stronger expansion, with the PMI for the sector climbing to 54.3 from 53.8.
A reading above 50 indicates expansion, while a reading below 50 indicates contraction in the sector.
— Lim Hui Jie
CNBC Pro: These 2 'secular' growth stocks are likely to keep rising despite rate hikes, fund managers say
Shares of these two companies are likely to stay on their "secular" growth trajectory despite an increase in interest rates or a slowdown in global growth, according to several fund managers.
One of the companies said it expects a compounded annual growth rate of up to 19% over the next three years. The stock jumped nearly 15% in response and is up almost 75% this year, beating the broader tech sector.
— Ganesh Rao
Australia's business activity contracted at fastest pace in 19 months in August: Juno Bank
Australia's business activity in August contracted at its fastest pace in 19 months, according to private surveys by the Juno Bank.
The country's August flash composite purchasing managers index came in at 47.1, down from 48.2 in July.
Australia's manufacturing PMI stood at 49.4, while its services sector PMI was at 46.7. The service sector PMI was also at a 19-month low.
A PMI reading of above 50 indicates expansion in the sector, while a reading below 50 indicates contraction.
— Lim Hui Jie
CNBC Pro: How strong is the U.S. consumer? Two investors weigh in, naming stocks to buy — and types to avoid
Recent data seems to suggest that Americans have so far been willing to spend, especially as inflation continues to fall.
But some companies say customers appear to be cutting back.
The implications could be significant, given that consumer spending accounts for about two-thirds of the U.S. economy.
On Friday, Jason Ware, chief investment officer at Albion Financial Group, and Brian Stutland, portfolio manager at Equity Armor Investments, presented their bull and bear cases, respectively, on CNBC's "Street Signs Asia."
They also named stocks to buy.
— Weizhen Tan
Financials sector drags Tuesday, while real estate and utilities gain
Real estate and utilities outperformed the S&P 500 on Tuesday, inching up 0.4% compared to the broad market index's 0.3% decline. Digital Realty Trust and Iron Mountain led the real estate sector's gains, both up more than 2%. 
Financials was the most-declining sector, trading 0.8% lower Tuesday, with banks pulling down the group after S&P Global's downgrade of several regional lenders. Regions Financial lost 5.1% and Zions Bancorp shed, while KeyCorp and Comerica dropped 4%. Charles Schwab dropped 4.8% on news that the firm is looking to raise debt in the bond market.
Energy and consumer staples were also lagging the market. Target's stock price shaved off 3% and Estee Lauder dropped 1.8%. Other retailers trading in the red Tuesday include food product distributor Sysco, Dollar General and spice maker McCormick & Company. 
— Pia Singh
Oil supply could outpace demand, Citi commodities head says
Investors should be bearish on oil, according to Ed Morse, Citi Research's head of global commodities.
A range of countries have been able to grow their oil production, he said. Meanwhile, he said demand likely won't keep up.
"The supply side is probably more important than the demand side at the moment," he said on CNBC's "Power Lunch." "We can't underestimate what's happening on supply."
— Alex Harring
Business indexes show weakness in August
Business surveys from two Federal Reserve district showed activity remained sluggish in August.
The Richmond Fed's Business manufacturing survey turned in a reading of -7 for the month. That was up slightly from the -9 in July and the Dow Jones estimate for -10. However, the gauge represents the difference between companies seeing expansion against contraction, so it still shows weakness.
Separately, the Chicago Fed's Survey of Economic Conditions turned in a reading of -23, which was better than July's -31. The reading is not a straight diffusion index like Richmond's, but the level suggests "that economic growth was below trend," the central bank said in an accompanying narrative.
—Jeff Cox
Home sales slid in July as prices increased
Home sales declined at a faster pace than expected in July as prices pushed higher, the National Association of Realtors reported Tuesday.
Existing sales dropped 2.2% from June, against the Dow Jones estimate for a 0.2% decline. Sales totaled 4.07 million, against the estimate for 4.15 million, and were off 16.6% from a year ago.
The median sales price increased 1.9% to $406,700, while unsold existing homes rose 3.7% from June to the equivalent of 3.3 months of supply.
—Jeff Cox
Source : cnbc