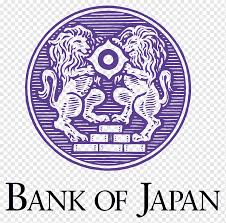 Lim Hui Jie
Asia-Pacific market were lower on Thursday as investors focus on the Bank of Japan's first policy meeting led by new BOJ governor Kazuo Ueda.
Ueda is expected to maintain the ultra loose monetary policy of predecessor Haruhiko Kuroda for now, but expectations are that he will plot a path out of this policy in the future, according to media reports.
In Japan, the Nikkei 225 fell 0.41% in early trade, while Australia's S&P/ASX 200 was down 0.14%.
South Korea's Kospi shed 0.1% on its open and the Kosdaq dropped 0.42%, as electronics giant Samsung Electronics posted a 94% year-on-year drop in net profit for the first quarter.
Hong Kong's Hang Seng index also seems set for a lower open as futures tied to the index traded at 19,735, compared to the 19,757 close on Wednesday.
Singapore's preliminary estimates for its unemployment rate in the first quarter of 2023, is also expected later today.
| TICKER | COMPANY | NAME | PRICE | CHANGE | %CHANGE |
| --- | --- | --- | --- | --- | --- |
| .N225 | Nikkei 225 Index | *NIKKEI | 28279.93 | -136.54 | -0.48 |
| .HSI | Hang Seng Index | *HSI | 19757.27 | 0 | 0 |
| .AXJO | S&P/ASX 200 | *ASX 200 | 7292.1 | -24.2 | -0.33 |
| .SSEC | Shanghai | *SHANGHAI | 3264.1 | 0 | 0 |
| .KS11 | KOSPI Index | *KOSPI | 2473.13 | -11.7 | -0.47 |
| .FTFCNBCA | CNBC 100 ASIA IDX | *CNBC 100 | 8026.43 | -23.08 | -0.29 |
Overnight in the U.S., stocks ended mixed as banking fears eclipsed Big Tech earnings on Wall Street. The Dow Jones Industrial Average lost 0.68%, paring earlier gains. The S&P 500 slid 0.38%, and the technology-heavy Nasdaq Composite added 0.47%, trimming gains after jumping as much as 1.43% in the trading day.
— CNBC's Alex Harring and Tanaya Macheel contributed to this report
First Republic halted for volatility after Bloomberg report on potential regulator downgrade
First Republic's stock has turned south again after trimming some of its losses in midday trading.
The latest move lower comes after a Bloomberg News report that U.S. bank regulators were considering downgrading their assessments of the bank. This move could curb First Republic's ability to borrow from the Federal Reserve.
Shares of First Republic have been halted multiple times since the report. The stock was last down about 30%.
— Jesse Pound
Information technology, communication services stocks outperform in the S&P 500
Information technology and communication services stocks outperformed in the S&P 500 on Wednesday, with the two sectors last up about 2.1% and 0.4% during midday trading. Strong quarterly results from Microsoft and Google-parent Alphabet bolstered both sectors.
Microsoft shares were higher by more than 7% after the firm reported a third-quarter earnings beat on the top and bottom lines. Meanwhile, Alphabet shares rose 1.1%.
Information technology and communication services were one of just four sectors trading in positive territory in the broader index. The other two were consumer discretionary and real estate, last up about 0.2% and 0.05%, respectively.
— Sarah Min
Microsoft trades at highs not seen in more than a year
Microsoft's climb on the back of strong earnings put shares at a high not seen since April 2022.
The stock traded at $297.95 per share after advancing more than 8%. It was last more expensive in early April of 2022 — more than a year ago — when it closed as high as $309.42 per share.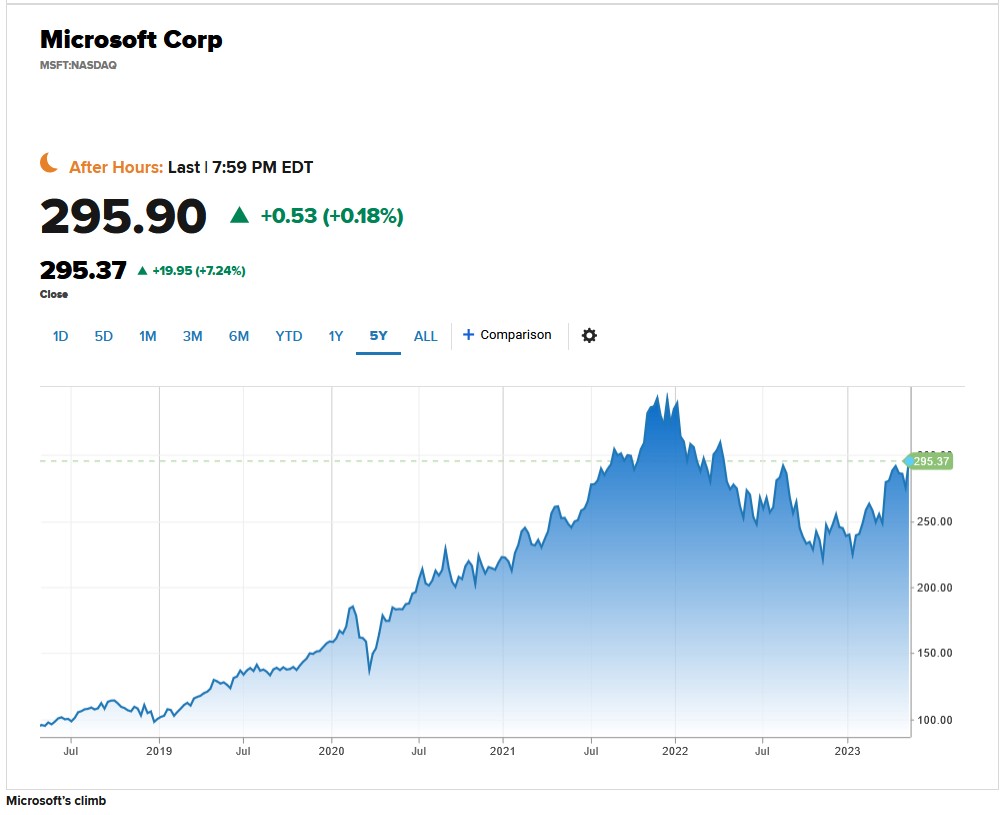 — Alex Harring
Boeing rises after reporting earnings, saying 737 Max production will increase
Boeing shares rose nearly 4% in premarket trading after the company reported earnings before the bell.
The company reported $1.27 in an adjusted loss per share and $17.92 billion in revenue. Analysts polled by Refinitiv anticipated an adjusted loss per share of $1.07 on $17.57 billion in revenue.
Boeing also said it would increase production of 737 Max planes later this year despite a prior production issue.
— Leslie Josephs, Alex Harring
First Republic shares continue to slide
First Republic shares were down 8% in premarket trading as the troubled regional bank continued its slide.
The San Francisco-based lender said late Monday that it lost roughly 40% of its deposits in the first quarter. First Republic was seen by customers and investors as a risk after the collapse last month of Silicon Valley Bank, which had a similar financial profile.
First Republic also said that it was reviewing strategic options to help reshape its balance sheet.
The stock lost nearly 50% on Tuesday and is down more than 90% year to date.
— Jesse Pound
Source : cnbc