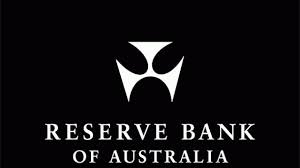 Jihye Lee & Lim Hui Jie
Asia-Pacific markets were largely lower on Tuesday, tracking moves on Wall Street after the S&P 500 erased earlier gains that brought the benchmark index to trade at its highest level on an intraday basis in nine months.
Markets are "catching their breath after Friday's broad-based rally," said Ryan Detrick, chief market strategist at the Carson Group. "It's a very lackluster news day, which isn't a bad thing as we consolidate some of those big recent gains we've had."
Australia's S&P/ASX 200 was 0.53% down ahead of the country's central bank rate decision. The Reserve Bank of Australia is expected to hold rates at 3.85%, according to a Reuters poll.
In Japan, the Nikkei 225 bucked the trend and continues its run above the 32,000 mark, gaining 0.52%, and the Topix was up 0.32%.
The last time the Nikkei traded at these levels, Japan was in the middle of its bubble economy — a period from 1986 to 1991 where real estate prices and stock prices were hugely inflated. The Nikkei reached its all-time high of just above 38,900 in December 1989.
South Korea's markets are closed Tuesday for a holiday.
| TICKER | COMPANY | NAME | PRICE | CHANGE | %CHANGE |
| --- | --- | --- | --- | --- | --- |
| .N225 | Nikkei 225 Index | *NIKKEI | 32325.32 | 107.89 | 0.33 |
| .HSI | Hang Seng Index | *HSI | 19202.54 | 94.04 | 0.49 |
| .AXJO | S&P/ASX 200 | *ASX 200 | 7180.3 | -36 | -0.5 |
| .SSEC | Shanghai | *SHANGHAI | 3233.98 | 1.54 | 0.05 |
| .KS11 | KOSPI Index | *KOSPI | 2615.41 | 14.05 | 0.54 |
| .FTFCNBCA | CNBC 100 ASIA IDX | *CNBC 100 | 8420.06 | 42.56 | 0.51 |
Hong Kong's Hang Seng index climbed 0.51%, propelled by property stocks. But mainland Chinese markets were more mixed, with the Shanghai Composite up marginally, and the Shenzhen Component dropping 0.54%.
Overnight in the U.S., the S&P 500 lost 0.2%, while the Nasdaq Composite dipped 0.09%. The Dow Jones Industrial Average dropped 0.59%.
Notably, tech giant Apple lost about 0.8%, retreating from all-time highs touched earlier in the session. The iPhone maker on Monday unveiled its highly anticipated virtual reality headset and a slew of software updates at its annual Worldwide Developers Conference.
— CNBC's Samantha Subin and Tanya Macheel contributed to this report
Philippines inflation rate slows for fourth month in a row
The inflation rate in the Philippines slowed for the fourth month in a row to 6.1% in May, down from the 6.8% recorded in April and slightly lower than the 6.2% expected from economists polled by Reuters.
Core inflation, which excludes some selected food and energy items, eased to 7.7% in May from 7.9% in April.
The country's statistics authority explained that the downtrend was due to transport prices coming in at -0.5% compared with last year, versus the 2.6% increase in April
Prices of food and non-alcoholic beverages also registered a lower inflation rate of 7.4% in May, compared with 7.9% the month before.
Restaurants and accommodation services also saw a slower inflation rate of 8.3%, down from 8.6% the month before.
— Lim Hui Jie
TSMC shares rise as Apple moves to its own silicon on all its computers
Shares of Taiwan Semiconductor Manufacturing Co climbed slightly after U.S. tech giant Apple
announced its new Mac Pro will use Apple silicon. This means that the entire Apple computer lineup will now use the company's own processors.
While Apple does not reveal its suppliers, the new Apple M2 Ultra chip in the new Mac Pro is reportedly manufactured using TSMC's process, which has also reportedly been used to manufacture Apple's M1 and M2 series of chips.
The Apple announcement sent shares of Intel down, as this would mean that no Apple computers released after 2020 use Intel chips.
Apple first released its homemade M1 chip in November 2020 on the MacBook, after only using Intel chips on its computers since 2006.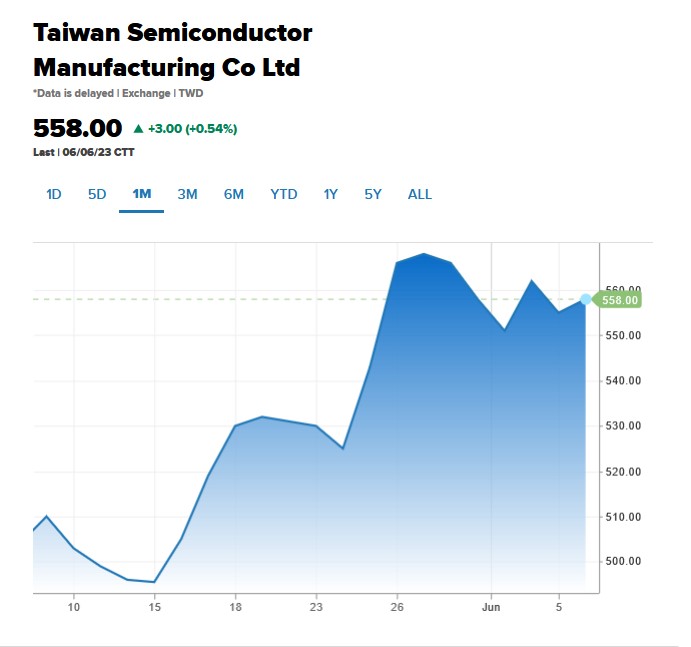 — Lim Hui Jie
Australia expected to leave rates unchanged in Tuesday meeting
The Reserve Bank of Australia is expected to hold its benchmark interest rate at 3.85%, according to a poll of 32 economists by Reuters.
21 of the 32 surveyed expect the RBA to hold rates, while 11 forecast a 25 basis points hike to 4.1%.
The RBA raised rates last month after pausing in April, surprising investors and economists who were expecting the central bank to hold.
The country's inflation rate for April came in at a faster pace of 6.8%, compared with 6.3% in the previous month and market forecasts of 6.4%.
— Lim Hui Jie
Japan's household spending falls more than expected in April
Japanese household spending fell 4.4% in April from a year earlier, a larger drop than the 2.3% expected by economists polled by Reuters.
This is its sharpest drop since July 2021 and the fifth time in six months that household spending has dropped since November 2022.
On a seasonally adjusted month-on-month basis, household spending dropped by 1.3% compared with March, versus an expected gain of 0.6%.
— Lim Hui Jie
Japanese yen slightly strengthens as currency is back on watch for intervention
The Japanese yen has been weakening toward levels that last prompted government officials to step in to prop up the currency. The currency slightly strengthened to below 140 against the U.S. dollar on Tuesday.
HSBC's head Asian foreign exchange research Joey Chew predicts government officials could intervene when the yen reaches the 145 level against the greenback.
She noted the month-on-month change seen in the currency before the intervention in September had a range of 6% to 8%.
The recent movements in the currency shows a 4% to 5% range, she said, adding that the USD/JPY would have to rise to 145 to get to above 6% month-on-month.
Meanwhile, Goldman Sachs economists noted in a May 26 research report that further interest rate hikes from the U.S. Federal Reserve will weaken the yen further.
"We think that if markets continue to price a better U.S. growth outlook and more hawkish Fed expectations then this is consistent with JPY underperformance, and rate differentials explain most of the recent JPY weakening," they said.
— Jihye Lee
CNBC Pro: Ark Invest's flagship fund sold Nvidia before its big rally. Here's why
Tech giant Nvidia has been the darling of Wall Street this year due to a relentless rally in its stock driven by surging demand for artificial intelligence.
However, Ark Invest's flagship Ark Innovation ETF exited Nvidia entirely in early January before the chipmaker enjoyed a powerful rally that propelled it to a $1 trillion market capitalization.
Frank Downing, a research director at Ark Invest, spoke to CNBC about the investment house's decision to exit its Nvidia position from its flagship fund.
— Ganesh Rao
CNBC Pro: Here's what to buy — and avoid — after the U.S. debt ceiling deal, according to analysts
There are opportunities for investors — but also potential minefields — when the debt ceiling is lifted, such as an influx of Treasurys, according to some analysts.
In a June 4 report, Citi said it expects a net increase of about $400 billion in U.S. Treasury bill issuance in the near term — the bulk of it in short-duration bills.
Here's how analysts recommend trading the debt ceiling aftermath.
— Weizhen Tan
Markets continue climbing 'wall of worry' despite some bullish signals, Bank of America says
Despite a handful of bullish market signs, some flashing warnings signals are giving investors reasons to remain cautious, according to Bank of America.
"Many indicators have flashed bullish backdrop signals that support the case for a much higher equity market well into 2024," wrote Stephen Suttmeier in a Monday note to clients. "Bearish sentiment, light positioning and record high cash levels suggest that investors continue to fight the tape."
The technical research strategist noted that the 2023 S&P 500 trend mimics some "wall of worry bullish" turns in previous years, including 2020 and 2012.
"Risk management support moves up to 4200-4166, which needs to hold to have confidence in last week's upside breakout," he wrote.
— Samantha Subin
Intel falls after Apple announces that new Mac Pro will use homemade computer chip
Shares of Intel were down more than 3% in afternoon trading following an announcement from Apple that an upcoming Mac Pro computer will include a new chip made in-house.
Intel chips were previously used in the Mac Pro. The announcement means that all of Apple's computers will use Apple chips going forward. Apple introduced its first chip in 2020.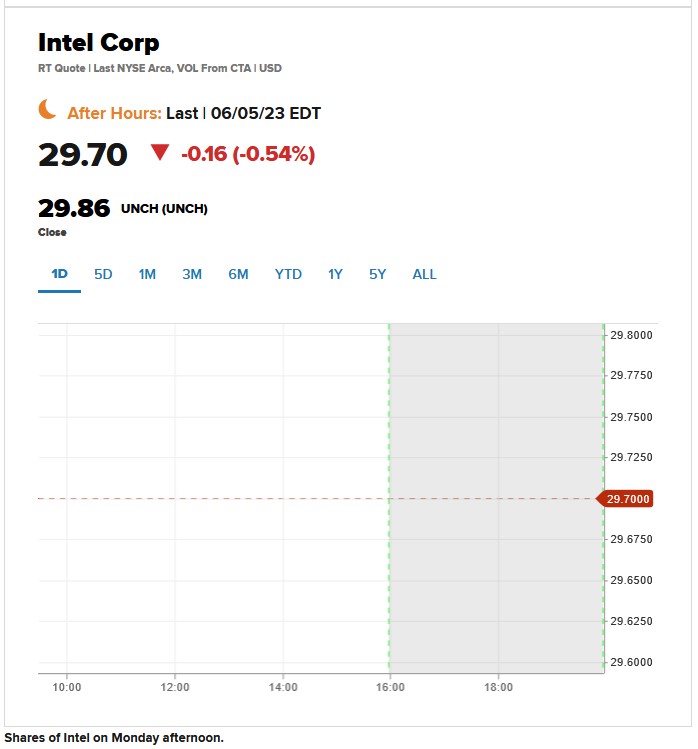 — Jesse Pound
SEC files 13 charges against Binance alleging billions worth of user funds were comingled
The Securities and Exchange Commission filed 13 charges against crypto exchange Binance and co-founder Changpeng Zhao. In the charges, the SEC alleged that billions of dollars worth of user funds were sent to a European company under Zhao's control.
"Through thirteen charges, we allege that Zhao and Binance entities engaged in an extensive web of deception, conflicts of interest, lack of disclosure, and calculated evasion of the law," SEC Chair Gary Gensler said.
— Rohan Goswami, Alex Harring
Regulators reportedly planning big increase to capital requirements at big banks
U.S. regulators are reportedly planning to lift capital requirements for big banks in the the wake of a slew of bank collapses earlier in the year, the Wall Street Journal reported, citing people familiar with the matter.
Regulators will likely propose a plan as soon as this month that will lift overall capital requirements on average by about 20%, according to the report. Potentially larger requirements could come to banks reliant on investment banking or wealth management fees.
— Samantha Subin
Source : cnbc