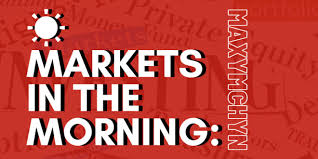 Jihye Lee & Lim Hui Jie
Asia-Pacific markets fell on Tuesday as investors await regional private surveys for factory activity.
In Australia, the S&P/ASX 200 fell 0.51% as investors digest the nation's Judo Bank composite purchasing managers' index, which climbed to 49.2, below the 50-mark that separates growth and contraction.
The PMI index encompasses services and manufacturing, and is seen as a reliable gauge of economic health.
Investors also saw Reserve Bank of Australia release minutes from its February policy meeting, which reiterated comments from governor Philip Lowe that more interest rate hikes will be needed.
In Japan, the Nikkei 225 fell 0.37% and the Topix was 0.14% lower, as Japan's PMI index came in lower at 47.4. down from 48.9 in January.
South Korea's Kospi also fell 0.12% while the Kosdaq shed 0.2%.
| TICKER | COMPANY | NAME | PRICE | CHANGE | %CHANGE |
| --- | --- | --- | --- | --- | --- |
| .N225 | Nikkei 225 Index | *NIKKEI | 27466.42 | -65.52 | -0.24 |
| .HSI | Hang Seng Index | *HSI | 20859.5 | -27.46 | -0.13 |
| .AXJO | S&P/ASX 200 | *ASX 200 | 7316.6 | -34.9 | -0.47 |
| .SSEC | Shanghai | *SHANGHAI | 3290.34 | 0 | 0 |
| .KS11 | KOSPI Index | *KOSPI | 2455.02 | -0.1 | 0 |
| .FTFCNBCA | CNBC 100 ASIA IDX | *CNBC 100 | 8349.21 | -36.41 | -0.43 |
While U.S. markets were closed due to Presidents' day holiday, U.S futures fell on Monday night following a week during which higher interest rates kept investor sentiment in check.
Dow Jones Industrial Average futures dipped 88 points, or 0.3%. S&P 500 futures dipped 0.3%, and Nasdaq-100 futures pulled back by 0.2%.
— CNBC's Fred Imbert contributed to this report.
CNBC Pro: 'Insure against the worst': Goldman picks stocks for a soft — and hard — economic landing
Investors are on edge after U.S. stocks fell for three consecutive weeks, signaling the possibility of higher interest rates for longer than expected.
Despite this challenging environment, Goldman Sachs remains optimistic and expects a "soft-landing" for the U.S. economy.
Nevertheless, the investment bank recommended that its clients: "Expect the best (soft-landing) but insure against the worst (hard-landing)," in a note published on Feb. 17.
The investment bank named a number of stocks it says will benefit from each scenario.
— Ganesh Rao
CNBC Pro: Nvidia vs TSMC: Wall Street pros name their favorite stock as chip battle heats up
Nvidia and TSMC have both made headlines in recent weeks — albeit for different reasons. What's next for two of Wall Street's favorite chip stocks?
— Zavier Ong
BHP cuts dividend by 40% after nearly a one-third drop in profit
Mining giant BHP has cut its dividend by 40% after it reported a drop in profits and revenue for its half year period from June-December 2022.
Dividends for the half-year came in at 90 U.S. cents, down from $1.50 a year ago.
In an earnings release, BHP reported that revenue fell 16% on an annualized basis from $30.5 billion to $25.7 billion, while profits came in at $6.5 billion, 32% lower compared to the $9.7 billion in the same period a year ago
However, CEO Mike Henry said the company is "positive"′ on the demand outlook.
"We expect domestic demand in China and India to provide stabilizing counterweights to the ongoing slowdown in global trade and in the economies of the U.S., Japan and Europe," Henry said.
Shares of BHP Group in Australia were trading 1.9% lower following the announcement.
— Lim Hui Jie
Japan's Jibun Bank flash purchasing managers' index drops
The au Jibun Bank Flash Japan Manufacturing purchasing managers' index fell further into contraction territory to 47.4 in February, after recording 48.9 in January, a release showed.
Meanwhile a stronger service sector growth was seen in the economy, with a reading of 53.6 in February, a rise from 52.3 seen in January.
New orders and production dropped to the greatest extents in just over 2.5 years, S&P Global Market Intelligence's Economics Director Andrew Harker said.
– Jihye Lee
Australia's central bank reiterates hawkish remarks from Lowe
Minutes from the Reserve Bank of Australia's February meeting, when it hiked its cash rate by 25 basis points, showed a pause in its hikes was not an option.
Members had debated between a hike of 25 basis points and 50 basis points – the latter being from concerns of "incoming prices and wages data exceeding expectations," the statement said.
The case to raise its benchmark interest rate by 25 basis points recognized the need to bring "demand and supply in the economy more into balance," while noting that inflation was expected to reach its peak, it said.
The central bank's board "agreed that further increases in interest rates are likely to be needed over the months ahead to ensure that inflation returns to target and that the current period of high inflation is only temporary," the minutes said.
– Jihye Lee
Australia private factory activity falls for fifth straight month in February
Australia's private sector output shrank for a fifth straight month in February, but at at its slowest pace since October 2022.
According to data from Juno Bank, the composite purchasing managers index in February came in at 49.2, higher than the 48.5 recorded in January.
A PMI above 50 shows expansion while a reading under 50 signals a contraction in growth.
The bank noted that lower demand for Australian goods and services led to overall business activity falling, though the rate of decline was marginal.
It also elaborated that a renewed deterioration in demand affected overall business activity, as firms listed higher interest rates and economic uncertainties as reasons dampening demand.
Foreign demand rose, however, due to better manufacturing sector export orders in February, while hiring activity continued at a "solid rate" as firms stayed optimistic and price pressures declined.
— Lim Hui Jie
BHP posts highest profit in 11 years; shares climb
BHP Group posted a larger-than-expected 26% rise in annual earnings on the back of price surges in coal and other commodities.
The world's biggest miner reported $21.3 billion in earnings for the year ended June 30, its highest since 2011, and announced a record dividend worth $16.3 billion.
The company also refused to rule out a second bid for copper and nickel miner OZ Minerals, having had a $5.8 billion offer rebuffed earlier this month.
BHP shares were up 3.9% during early trade in London.
— Elliot Smith
Week ahead: FOMC minutes, RBA, Bank of Korea, Xi speech
Here are the major events investors in the Asia-Pacific will be watching this week.
The U.S. Federal Open Market Committee will release minutes for its latest meeting concluding Feb. 1 later in the week.
On Monday, China will release its 1-year and 5-year loan prime rates for February. Malaysia will report its trade data later in the day.
On Tuesday, private surveys will release Australia and Japan's purchasing managers' index readings. U.S. will also release its PMI and New Zealand is slated to publish its producer price index for the fourth quarter.
Investors will also be closely watching for minutes from the Reserve Bank of Australia's latest rate decision meeting.
Japan will also release its producer price index on Wednesday. Australia's composite leading index for January and the nation's wage price index for the fourth quarter will be published on this day as well.
New Zealand will also release its trade balance for January on Wednesday.
The Bank of Korea will announce its rate decision on Thursday morning. Economists polled by Reuters are expecting to see the central bank pause and leave its benchmark interest rate unchanged. Singapore's consumer price index for January will be released as well.
Chinese president Xi Jinping will reportedly be delivering a 'peace speech' on the one-year anniversary of Russia's invasion on Ukraine, according to Reuters.
— Jihye Lee
Source : cnbc