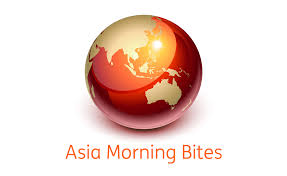 Shares in the Asia-Pacific region fell on Monday as concerns over aggressive Fed hikes reemerged.
Chinese markets fell after China cut its benchmark lending rates. Hong Kong's Hang Seng Index was down around 1%. The Shanghai Composite was 0.25% lower, and the Shenzhen Component lost 0.324%. In Japan, the Nikkei 225 pared some losses but was down 0.59% and the Topix index slipped 0.26%. South Korea's Kospi shed 0.73% and the Kosdaq lost 0.94%. The S&P/ASX 200 in Australia dipped 0.79%. MSCI's broadest index of Asia-Pacific shares outside of Japan was 0.74% lower.
| TICKER | COMPANY | NAME | PRICE | CHANGE | %CHANGE |
| --- | --- | --- | --- | --- | --- |
| .N225 | Nikkei 225 Index | *NIKKEI | 28743.94 | -186.39 | -0.64 |
| .HSI | Hang Seng Index | *HSI | 19624.34 | -148.69 | -0.75 |
| .AXJO | S&P/ASX 200 | *ASX 200 | 7054.6 | -59.9 | -0.84 |
| .SSEC | Shanghai | *SHANGHAI | 3265.12 | 7.04 | 0.22 |
| .KS11 | KOSPI Index | *KOSPI | 2472.45 | -20.24 | -0.81 |
| .FTFCNBCA | CNBC 100 ASIA IDX | *CNBC 100 | 8058.66 | -53.1 | -0.65 |
"Recent Fed speakers have been stressing the message that more rate hikes are coming given the fight against inflation has not yet been won," Rodrigo Catril, a currency strategist at National Australia Bank wrote in a Monday note.
Investors are looking ahead to the Fed's annual Jackson Hole economic symposium which begins Thursday stateside.
Later this week, Chinese tech giants JD.com and Meituan will be reporting earnings, while Singapore will be releasing inflation data.
IMF to head to Colombo for more economic solutions
The International Monetary Fund will visit Colombo this week to continue discussions with Sri Lankan authorities on economic and financial reforms and policies.
"The objective is to make progress towards reaching a staff-level agreement on a prospective IMF Extended Fund Facility (EFF) arrangement in the near term," the IMF said in a statement on the weekend.
"Because Sri Lanka's public debt is assessed as unsustainable, approval by the IMF Executive Board of the EFF program would require adequate assurances by Sri Lanka's creditors that debt sustainability will be restored."
The IMF had already concluded a first-round discussion in late June when it worked on a macroeconomic and structural policy package with Colombo "to correct macroeconomic imbalances, restore public debt sustainability, and realize Sri Lanka's growth potential."
Other challenges that need to be resolved include containing rising levels of inflation and addressing the severe balance of payments pressures.
The EEF is the IMF's lending facility and helps countries deal with balance of payments, or cashflow, problems.
— Su-Lin Tan
China's central bank cuts benchmark lending rates
The People's Bank of China cut its one-year benchmark lending rate by 5 basis points and its five-year rate by 15 basis points, according to an online statement.
That brings the one-year loan prime rate to 3.65% and the five-year LPR to 4.3%.
Analysts polled by Reuters expected a 10-basis-point cut to the one-year LPR, and half of the survey respondents expected the five-year rate to be lowered by 15 basis points.
— Abigail Ng
CNBC Pro: How to reduce risk in your portfolio right now, according to the pros
Stocks have been volatile this year, as a mix of recession fears, inflationary pressure and other macro risks roil markets.
Here are three ways that investors can adjust their portfolios to lower their risks or mitigate losses, according to Goldman Sachs, Wells Fargo and others.
— Weizhen Tan
CNBC Pro: JPMorgan predicts when the rally in growth stocks will end
Investors have flocked to growth stocks of late, but as recession fears mount, market watchers are deciding whether to rotate into safer bets instead.
JPMorgan, however, thinks the rally still has further to go, and named several indicators to watch for when considering a rotation out of growth stocks.
— Zavier Ong
What to expect from Powell's Jackson Hole speech
Fed Chairman Jerome Powell is expected to speak at the central bank's annual symposium in Jackson Hole, Wyoming this week, and shed some light on the pace of future interest rate hikes.
Powell may advance hawkish comments from Fed officials who recently underscored their commitment to fighting inflation, even as investors enjoyed a summer rally partly on expectations of a less aggressive Fed.
Still, St. Louis Fed President James Bullard said in an interview last week with the Wall Street Journal that he is considering another 0.75 percentage point interest rate hike at the September meeting.
— Sarah Min
China is set to lower its benchmark lending rates, Reuters poll predicts
China is set to release its loan prime rates (LPR) on Monday, and analysts widely expected cuts according to a Reuters poll.
Majority of analysts predicted the one-year benchmark lending rate to be lowered by 10 basis points, while they expected the five-year LPR to be cut by more than 10 basis points.
Around half of the poll's 30 participants forecast a 15-basis-point cut, Reuters reported.
The one-year LPR is currently at 3.7% after a cut in January, and the five-year rate is at 4.45%. China cut the five-year LPR by 15 basis points in May, in a move that was said to support housing demand.
— Abigail Ng
Source : CNBC